Book
Book
Martine is 14 years old when she dies on earth. She shares her story being in heaven (only available in Dutch).

Illustrations: Jojanneke Besemer
The Lovely Carmen of The Sun Tarot (Dutch Tarot Deck)
Jojanneke designed this deck all by herself and she alo created the illustrations in my book.

You can find the deck here: https://heyjay.nl/

Occasionally I use her deck in my intuitive readings on YouTube


Loading...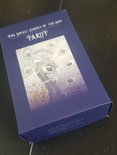 The Lovely Carmen of The Sun Tarot
Creepy Cute Steampunk

This is the theme of this unique Dutch tarotdeck. These 78 richly illustrated cards full of symbolism give you support and insight. No matter if you have big life questions or the simple questions of your daily life, The Lovely Carmen of The Sun will always give you an answer.

The Lovely Carmen contains 78 cards of 15 x 9 cm. The set will be delivered including a manual how to use the set and a description of the cards.

Pay attention: this product is not fabricated by Soul Insight, although it is avalable in this webshop. For questions about this deck and conditions you can contact Hey Jay.

If you have a question concerning the delivery of this set by this webshop you can contact Soul Insight.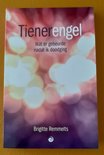 Tienerengel (Dutch)
Tienerengel (only in Dutch)

Martine is 14 years old when she dies. She shares her story being in heaven. Gradually her deceased loved ones teach her how to bring her message of love to the family members left behind. Tienerengel brings a hopeful perspective of life after death and gives an insight in which way passed loved ones still can be present.